Jacques Perconte


→ Presse / textes / retour .



240

17 mai 2019

Dunn, Jamie

,

The Skinny.

Alchemy Film and Moving Image Festival: 2019 Report

FRAG

fragment du document :: 1048 chars → 169 mots

MAG :: MAGAZINE

PR :: PRESSE


→ L'article en ligne : /www.theskinny.co.uk/festi...


---
---
[...]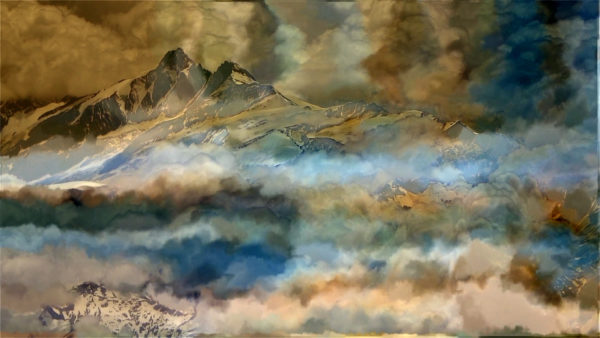 The Eighth Alps
Another Expanded Cinema highlight was The Eighth Alps from digital magician Jacques Perconte, an Alchemy regular. This year's festival was heavy on analogue artists, but what this Frenchman can do with a laptop and some glitching pixels is equally impressive. His canvas is, as the title suggests, images of Europe's great mountain range, which Perconte bends to his will live during this one-off performance. Those familiar peaks begin to morph and transform, the pixels appearing to melt and blend together creating eye-searing, incandescent colours from the greens and grey of the alpine vistas. Sometimes a bird will fly across the screen, dragging with it a burst of colour, while at others Perconte will simply incorporate a distorted line into the image by dragging his mouse across the screen. Just as the film starts to resemble an impressionist landscape, say a Monet or a Cezanne painting, Perconte will flip to another view of the Alps and start the process all over again.
[...]
---
à venir : pièces liées / périmètres articles / auteurs / médias / registres / ...